I've been using the sound card on my laptop -somewhat unconventionally- to record a radio signal from a remote control (433.92 Mhz). The receiver is a small Arduino-type card called
MX-05V
and is hooked to the sound card through a power supply and jack plug.
The signal is a digital series of on/off pulses that control a home automation mains socket. Se below image for a typical pulse recorded in Audacity at a sampling rate of 176,4 khz.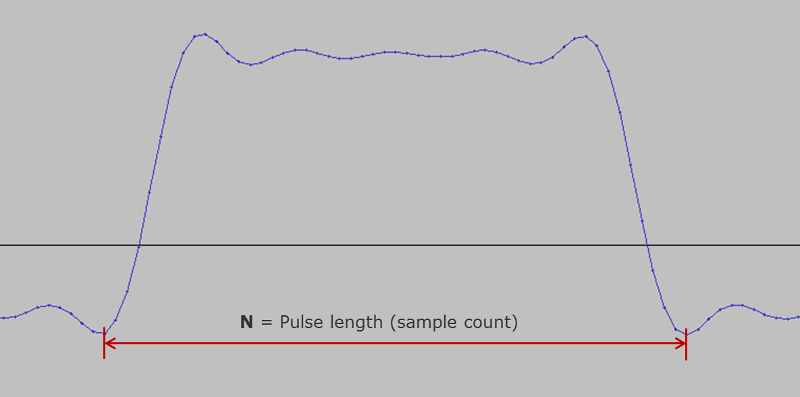 My aim was to determine the exact pulse length (in microseconds) of the remote control signal by counting the number of samples "N" in each pulse width and dividing this number by the sampling frequency.
My results were somewhat surprising....
For a
specific recording
, the width "N" of all pulses was constant, no matter how long the recording was, i.e. how many pulses I had recorded.
When I made a new recording of same signal, with the same sampling rate, the pulse width ("N") had changed significantly.
All pulses in the new recording were identical, but they had a new value for the pulse width "N" as compared to the previous recording. A third recording yielded a third pulse width, etc. The maximum variation span was in the order of 10% and appeared to be stochastic, i.e. there was no discernible pattern. It also happens for all the sampling frequencies I've tried, ranging from 44kHz to 384kHz.
I'm convinced that the signal from the remote itself is
very
stable, i.e. there should be no significant variations in pulse width. My theory is that this is caused by the sound card and/or computer. Does anyone have similar experience?
Grateful for any help.
Br,
Einar