Hello Experts,
Please view attached screenshot.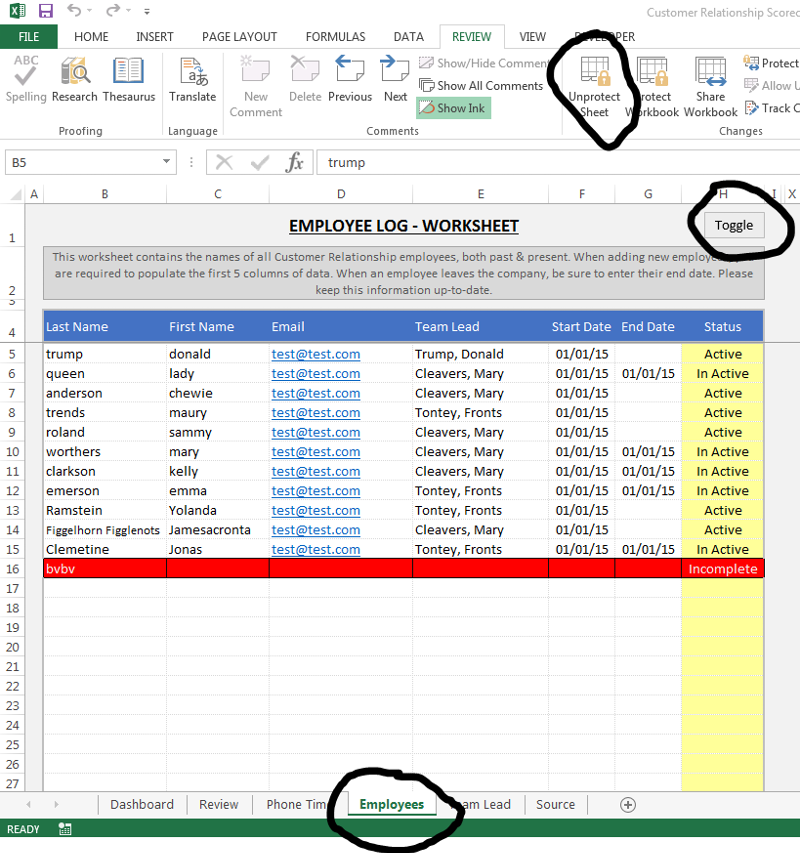 In the screenshot above, the worksheet is locked. Is there VBA code (I assume that is the only way to accomplish this) that will look at the "Employees" worksheet, and if the worksheet IS locked, then the "Toggle" button is INVISIBLE. And when the worksheet is unlocked, then the "Toggle" button is VISIBLE.
Every worksheet has it's own toggle button that I will be applying this to.
I assume you will need to know the name of the "Toggle" button, but I don't know where to find it's name, or even if it does in fact have a unique name.
Thank you in advance for your help!