HI,
I´ve a female rj45 5e connector, see the attached photos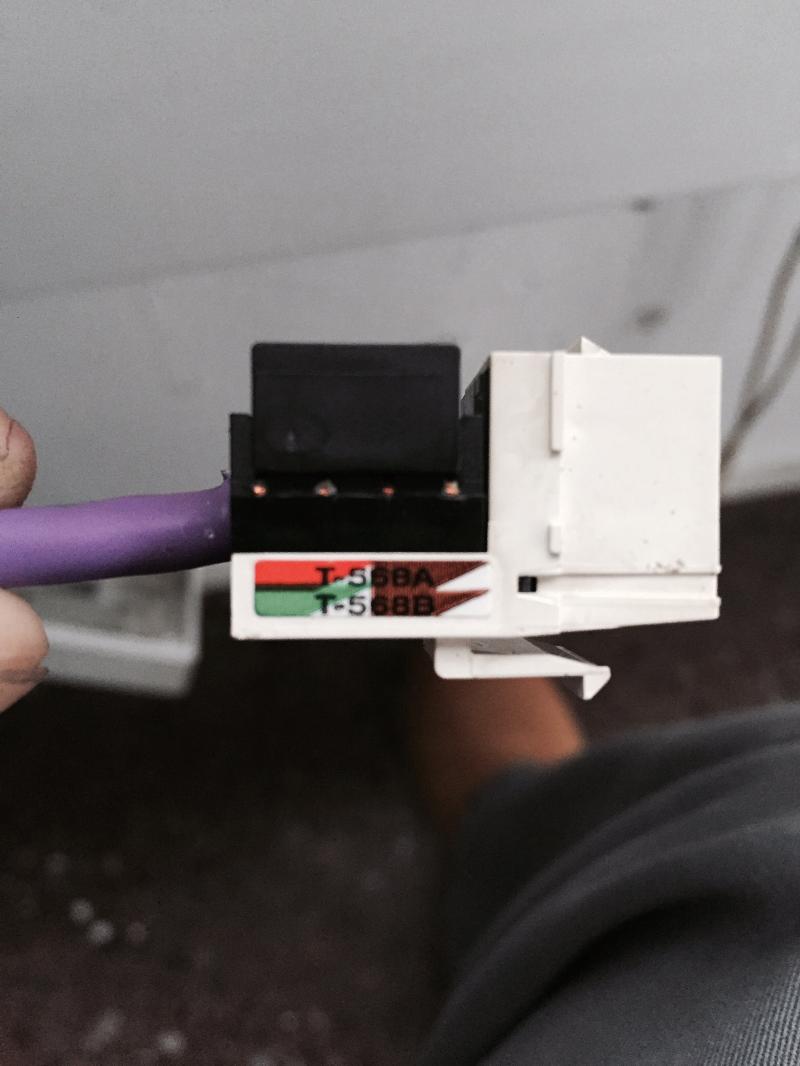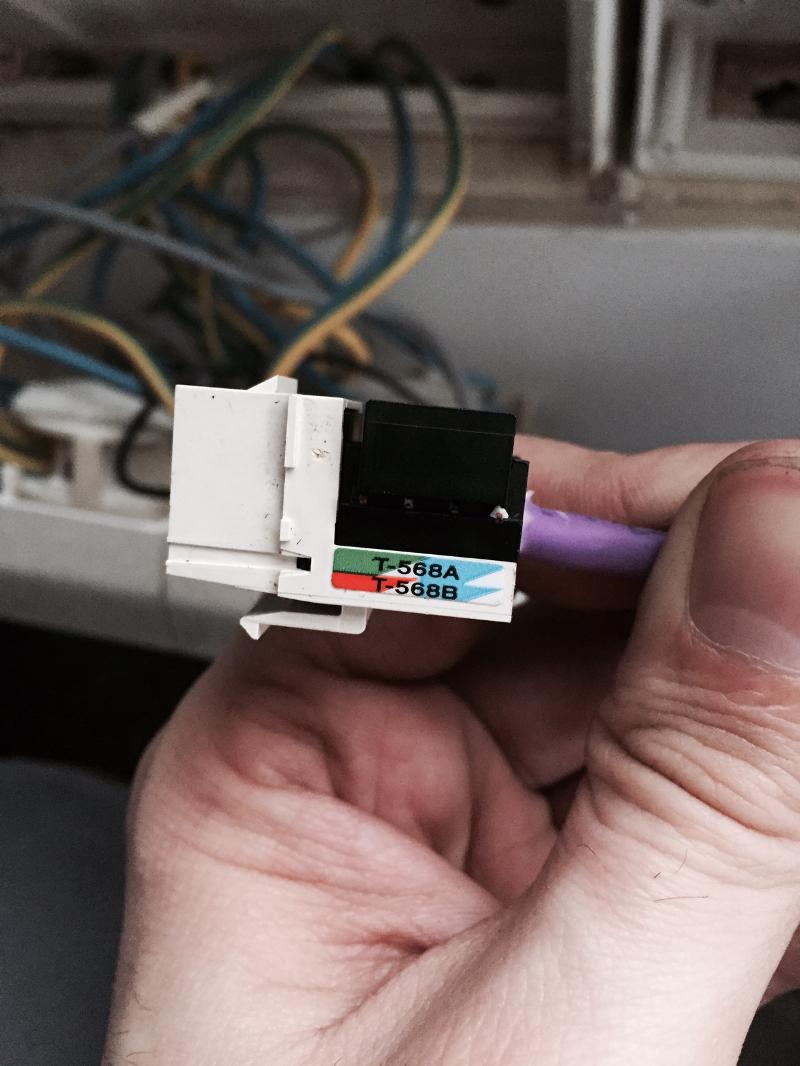 .. is good crimped.
The problem is when I try to crimp that wire, male connector to the switch using T568B mode. Using a Fluke micromapper wire tester, the leds show a problem with pair 4-5.
What´s wrong? I think I´m wrong using T568B at male connector.
Any idea?
Regards