I installed an Ubuntu 10.04 guest machine in an Ubuntu 14.04 host. I assigned a shared folder in the host as follows: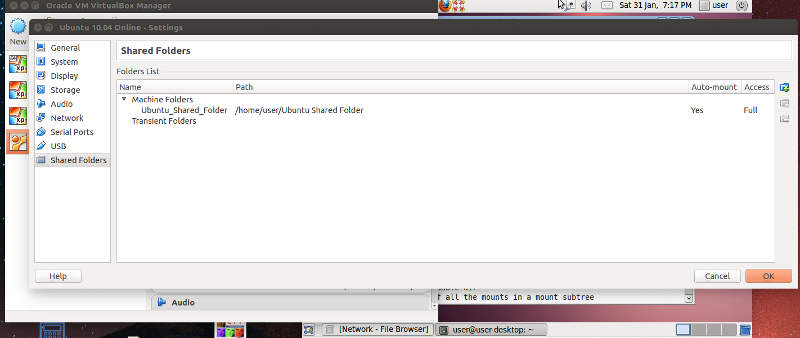 then, I added the user named 'user' to the group 'vboxusers' in the host OS, here verifying that
it is already added:
compgen -g




.....




pulse




pulse-access




user




sambashare




vboxusers




winbindd_priv




user@user-A55MLV:~$ sudo adduser user vboxusers




[sudo] password for user: 




The user `user' is already a member of `vboxusers'.




user@user-A55MLV:~$ 



Now, there is no sf_ folder is to be found anywhere on the guest (Ubuntu 10.04) system. I searched the whole
file system.
Maybe it needs to be mounted first, in the guest OS, to have it accessible?
mount -t ??????
How would I mount this?
How would I mount it so that it is permanently available, and create a launcher to it
inside the guest OS running in the virtual machine?
Also, the guest OS screen is very small, as it was installed by the Ubuntu installer: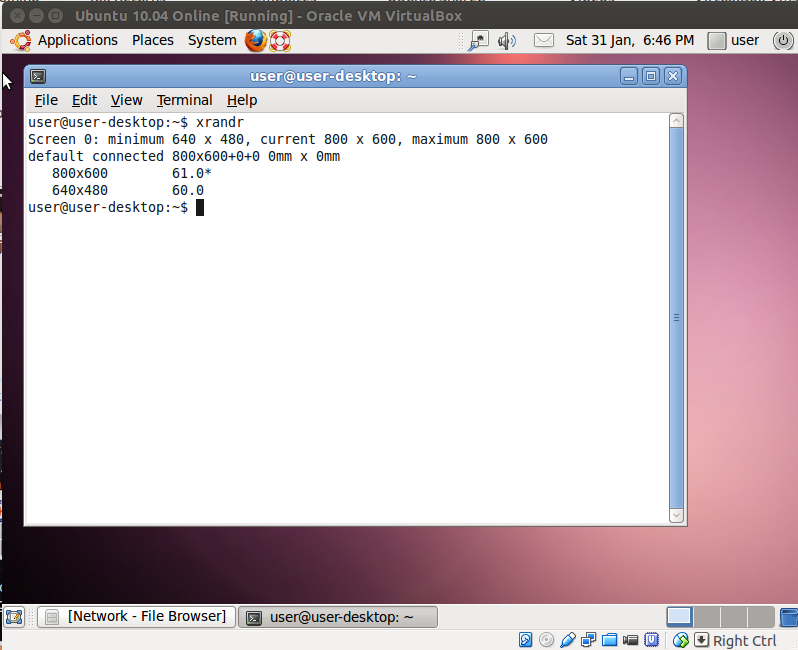 How can I make it larger than 800x600?
Thanks.