I have a spreadsheet where I am sorting all of my core switch ports so we can identify their connections. I have filtering on the column headers so I can sort by different data. It seems that Excel keeps sorting the numbers in a weird way:
1
10
11
2
20
21
I need it to look like this:
1
2
3
4
5
6
I know it's something easy but the sort/filter options don't appear to give an obvious solution. I have formatted the column to be numbers and not text, but there is text in the cells. See below.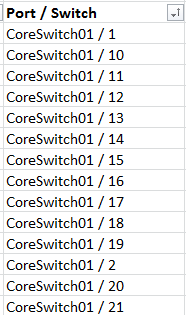 What can I do to get the numbers sorted in sequential order?