As shown below, I have a message asking me to turn my security protection on. But, when I go to my virus protection directly, I see that the protection is on is already on.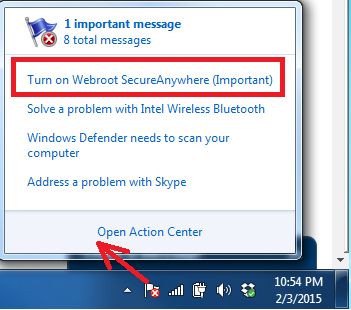 For additional info, please see the attached large images.
Why you think there is a conflict like this? Is it possible some male-ware has taken over my "WindowsActionCenter" functionality and want me to proceed by clicking on it and possibly harming my computer even more?
WindowsActionCenter.png
Webroot.png