Hi,
I'm trying to decommission an old 2003 DC. Its got a Folder Redirection GPO that's pointing to a a local share.
However the GPO folder redirection location is not in the normal location for setting up folder redirection. See attached image.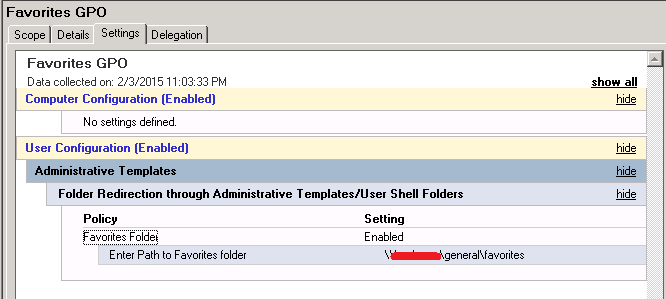 Its under Administrative Templates > Folder Redirection through Administrative Templates/User Shell Folders.
It looks to be a custom made Administrative Template. It redirects everyone's Favorites folder to one shared location on the server.
Anyhow, When I click on the above two folders in Group Policy Editor they are both empty and I don't know where to edit the path to point the share to a new server. Thanks.
Jonathan