Hi, we are looking to set up our Samsung 6555n for smb scanning to our Ready NAS shared folder. We created a folder within the primary shared folder on the NAS and then entered what we thought was the proper information in the SMB set on the 6555 with no success.
We also looked at scan to email but this multifunction doesn't allow ssl and we use gmail.
We are not on a domain. Everyone on the network can print to the Samsung. Everyone can see and has access to the "Scans" folder. I have included a screenshot of the Samsung Syncthru SMB set up page.
The Question: What should we enter into the smb set up so that it works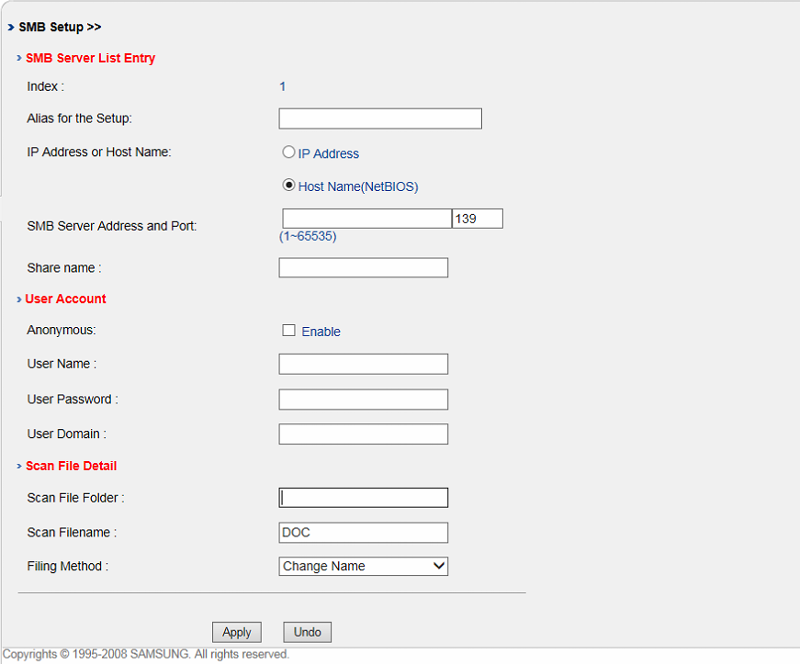 ?
Thanks,
D.