My environment:
DC: Server 2008
Remote Machines: Win 7
Share: \\ksolmgnt\share\
Need a few things done.
1. A step-by-step GPO approach to complete the following. We need to do this on 490 remote machines. They are all in an OU.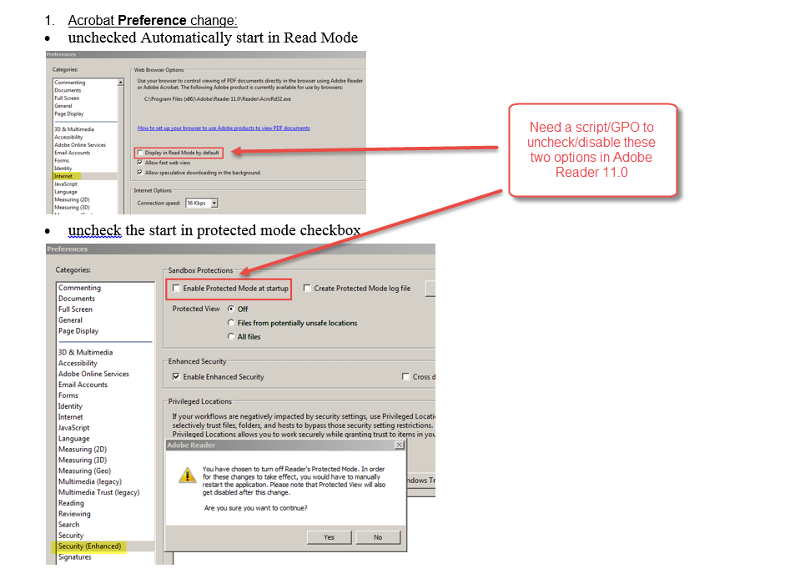 2. A written script that will do the below. We have 490 machines that this script/gpo need to be applied on. The 490 remote machines are identical, so nothing change in the directory path. We have an OU for all these machines.

3. Also, in the script, it needs to do the following below.