Using Case Logistix content management software and get the following error trying to sync the tables in a sql database from the software. Get the following error: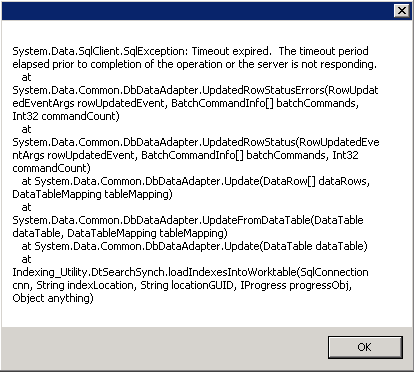 Doesn't appear to be network related, have a static IP, DNS is good, no network congestion and other databases update only a select few larger databases give this error. Is there a setting I can change to allow more time to go by while the sync tool is connected to SQL?
All hardware is well over the system requirements.