hello,
I have been trying to find if there is a folder in office 2010 that has the recently opened files so that I could transfer it to a new computer and have the list of the recently opened files on the new pc.
So far I found that
%systemdrive%\Users\%usern
ame%\AppDa
ta\Roaming
\Microsoft
\Windows\R
ecent
seems to be the folder. Just to be clear this is what I'm trying to transfer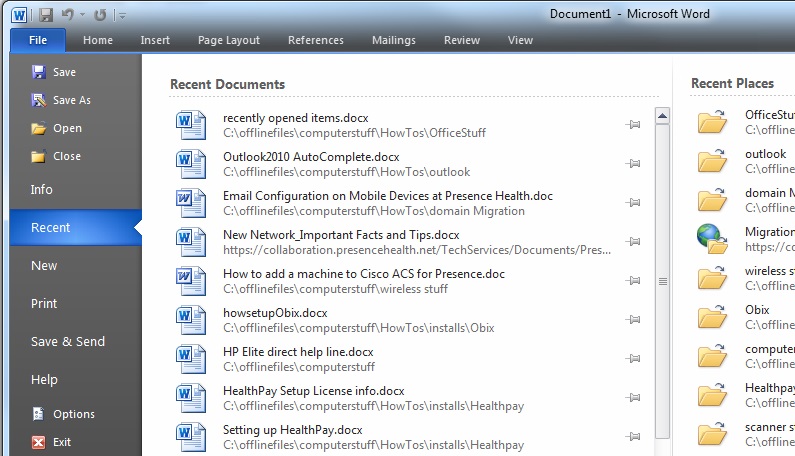 does that look like the correct folder?