I have a windows 2003 server hosting a KMS role which I am trying to decommission. When I open the VAMT console I see nothing in it. However, in event viewer I see kms request (event id 12290) been sent from clients. Also, when I run a slmgr.vbs /dlv I see a few items here.
I am confused as to what is this server actually doing and whether or not to decommission it. I was just about to do so but decided to look in event viewer (inside the kms store) and saw plenty of requests.
I checked one of the clients and see there is event id 12288 & 12289 which are the request and responses to the kms. How can this be if there seems to be nothing set up on the KMS host/server ?
I do have a 2008 KMS server in a different domain (2 way trust) however, I am not even sure what I would have to migrate to this server if I cannot decommission the 2K3
2K3 Server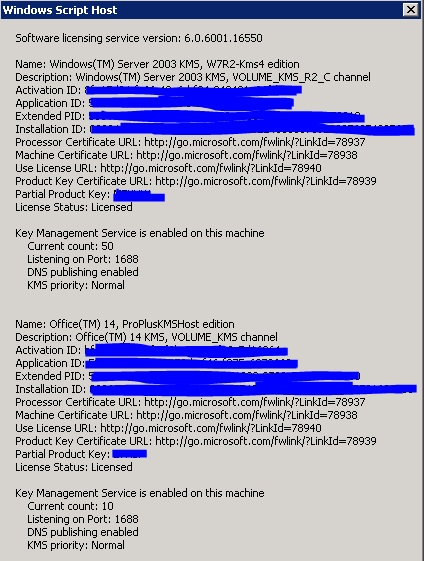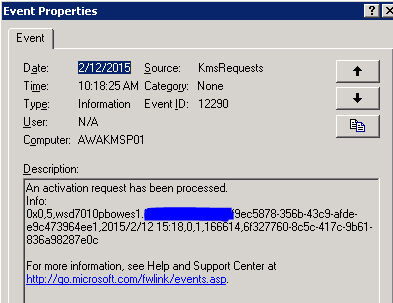 KMS Client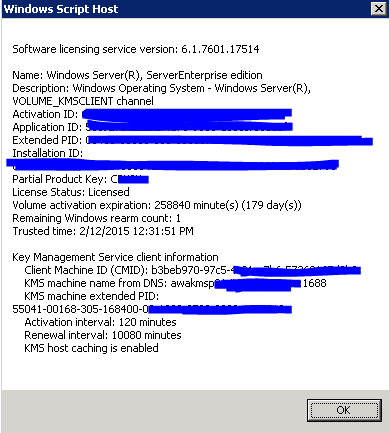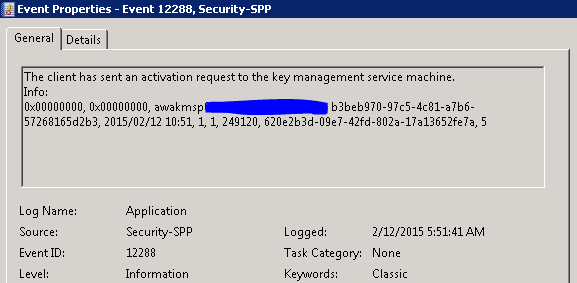 --
thx
t