Hello Expert,
Once in 2 months I am getting an error message when I try to open Active Directory users and computers. The message is as follows:-
"Naming information cannot be located for the following reason: The server is not operational"
I think is an error related to DNS, I am also attaching the screenshot of the error. Please help as always you do.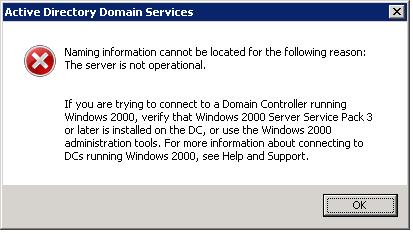 Regards,