Hi Guys, I really ope you can help me out.
I'm baffeled by a most bizzare issue.
I have an exchange cluster on which we give "Hosted Exchange" services - meaning it's not serving our company - we have an internal exhcnage server that works fine - the hosted exchange enviroment however works differently with it's own AD and domain and all that.
Currently I have a domain that is using our hosted exchange services - Desheli-r.co.il and I have the most bizzare issue with it - If I try to use autoconfigure with it and I get this: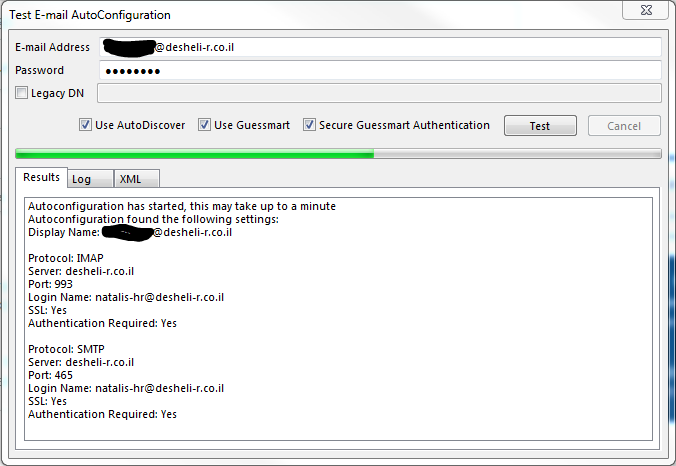 Any other Domain gives me the normal reply that looks like that: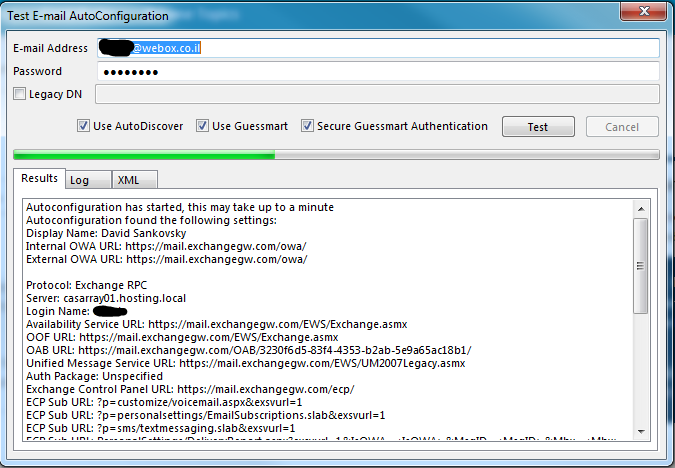 Information that might be helpful, the exhcange enviroment is 2010. tried to test on outlook 2007/2010/2013
I can't make heads or tails of this. Can you please Assist?