I have a client that has a XenApp 6.5 system.
Citrix Access Gateway (physical) which leads to three XenApp 6.5 servers (two physical and one VM):
CAX01
CXA02
CXA03
WI site sits on a Domain Controller
Access is given by adding users into the AD group DOMAIN\Citrix Users
Desktop and Start Menu is redirected to the same folder K:\Custom\XXXXXX
Has been in place for a while and existing users all working fine.
Any user that is now given access to the Citrix system (either existing AD user or new user), the Folder Redirection for the Start Menu or Desktop doesn't work.
When we run the GPResults test for a new user on CXA03 (we have taken CXA03 out of the Desktop Worker Group so no other user is connecting to it, we see this: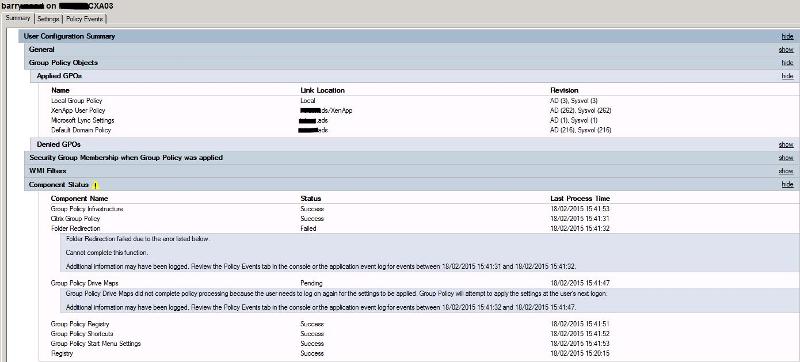 If we then check the Event Logs on the CXA03 server we see: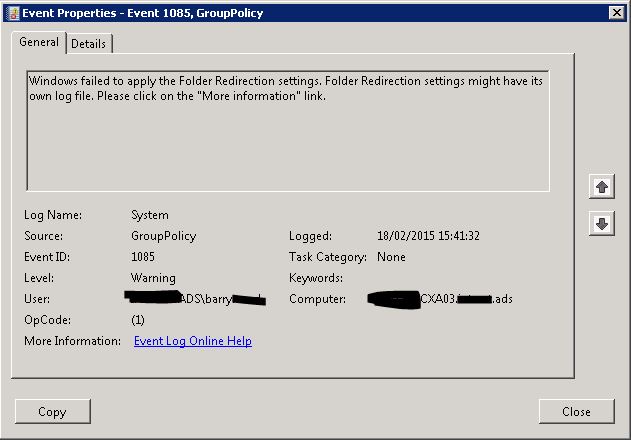 Check the Folder Redirection Log: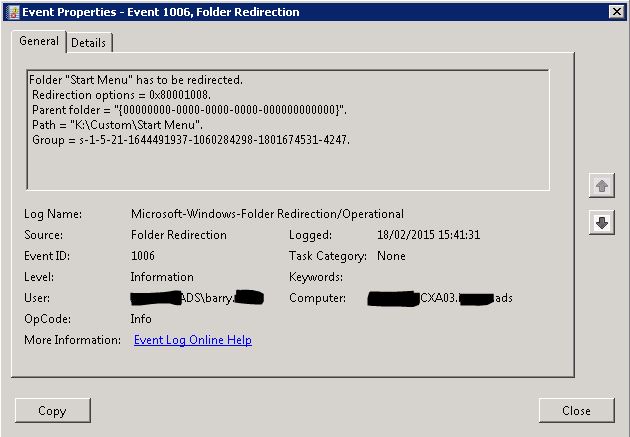 and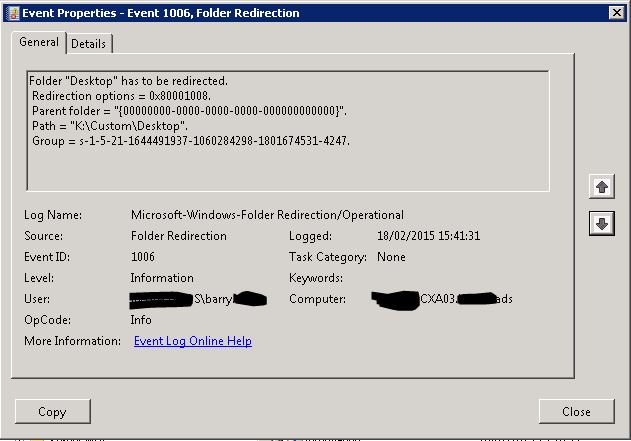 I have run through the two GPOs that apply to the three XenApp servers as per
http://www.virtualizationadmin.com/articles-tutorials/terminal-services/performance/configure-folder-redirection.html
and its all in place the way it should be.
When this user logs into the CXA03 Desktop, the polices apply but error as per the first screen shot above. The user can browse the K:\Custom folders and has the Read access that is set as per the configdoc above.
Anyone got any idea please?
Thanks
Mark/