Hi all!
I have a database that has a number of tables in it.
I wish to create a view from three of them that requires recursion.
Can anyone please help me as this looks like it could be quite complex!!!
This image shows (hopefully!) what I am trying to achieve.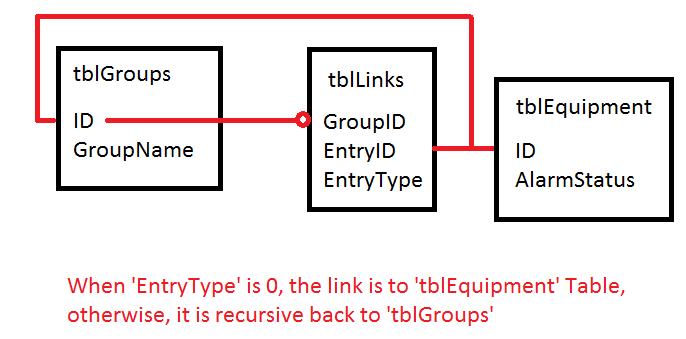 I aim aiming to get a set of 'AlarmStatus' results for each Group.
I could do this with recursive SQL calls, but I am sure a View is the correct way to do this?
Any help would be appreciated.
Many thanks,
James