I have a table of parts reservations that includes unique Reservation and (many to one) parts numbers. There cannot be duplicate part numbers for any Reservation. I've isolated the duplicates by creating a query of distinct reservation and parts records by using Max of the IDs for the distinct and selecting the IDs in the table Not Like the Max of IDs. The delete query says I need to specify a table to delete from, but I don't get it. The SQL looks like this:
DELETE PickListT.PID




FROM DuplicatePartsRsrvtnsQ INNER JOIN PickListT ON DuplicatePartsRsrvtnsQ.PID = PickListT.PID;



But I get this: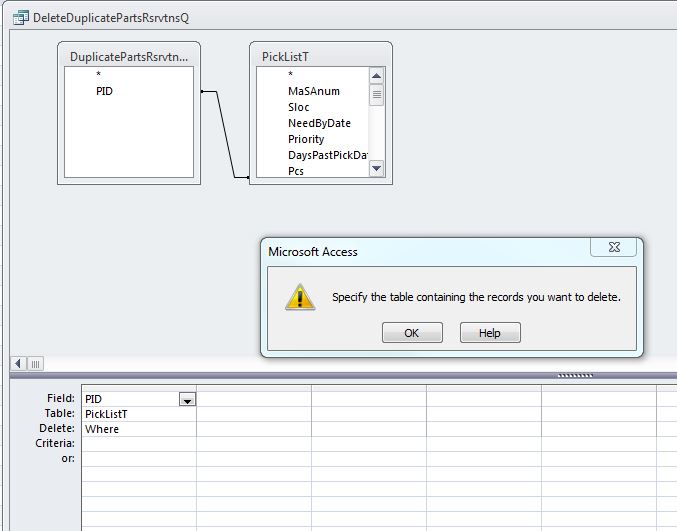 What am I missing?