I have a script that highlights a table cell and selects the (hidden) checkbox for a calendar. THe purpose is to create an availability template. For example, if someone is available M-F from 8-12, and then from 1-5, but unavailable for lunch, we can draw it out like this: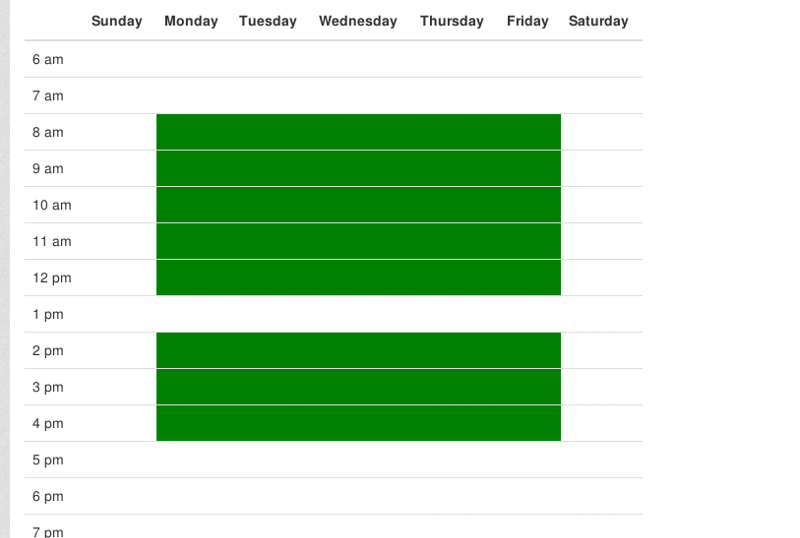 But I have a usability issue: sometimes (frequently) the dragable actions fail because the action of dragging the mouse causes it to highlight areas of the table. So, the browser thinks I want to move / copy / paste that area.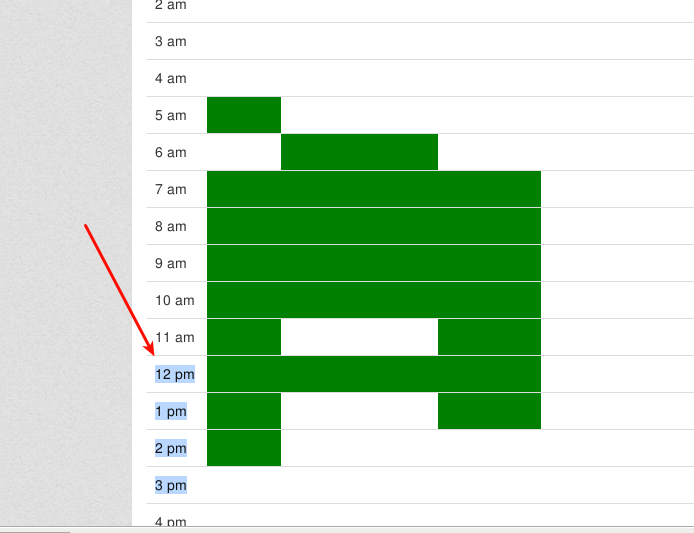 How do I stop the browser from highlighting these areas? I just want to turn it off while over / on the table with the mouse down?