I've a WordPress (3.9.3) with WooCommerce (2.0.19) on a website.
Suddenly a short time ago ALL the Product Categories are not visible when editing products or under the Categories section on the WooCommerce Products tab.
I have not upgraded WordPress or WooCommerce during the period when the Categories disappeared.
On the frontend of the website (
http://www.owenoneillfurniture.com/
) all of the products created prior to this issue occurring appear perfectly and categories are visible in menus & dropdowns however I cannot edit or add any new products as the Categories are no longer visible.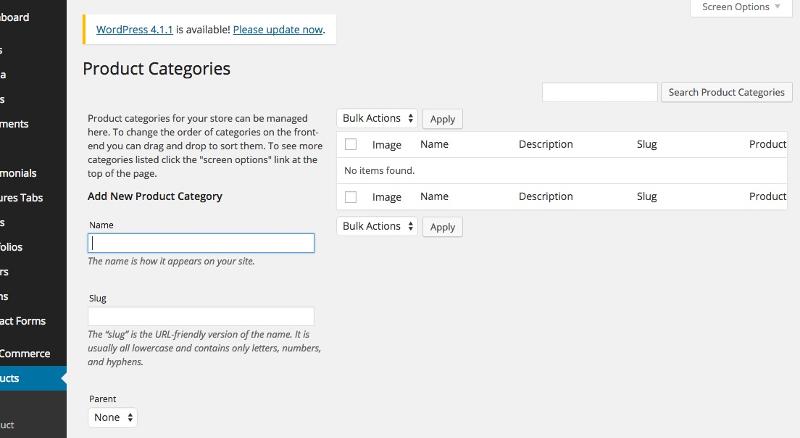 When I look at the database I can still see all the Categories listed in the wpterms table .. they appear to be correctly linked to all the current products (posts) via the wpterm_relationships table.
Has anyone else experienced this?
Does anyone have a resolution/suggestion of a fix?
Unfortunately upgrading WordPress or WooCommerce is not a possibility in the short term as both are heavily tied into a theme which will need some work to upgrade.
What I cannot understand is how the Categories work on the frontend but have completely disappeared on the backend for editing products.