Hi all,
I'm trying to install the Microsoft BCM Database Management Tool (version 2010) on a Server 2012 Essentials machine.
It stalls because it says it needs .NET Framework 3.5. When I download the file and try to install it, I get the following error msg: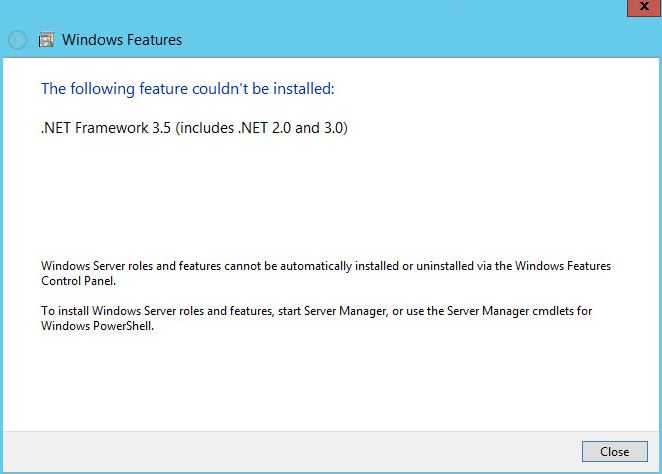 What does this mean?
On a somewhat related note, is BCM going to be orphaned? There doesn't seem to be much about it on the web.