I am trying to install certificates on a web server, The web server is IIS8.5 on a windows 2012R2 server.
I initiated the certificate via IIS and completed it as required. Got the error message "failed to delete file" and found instruction about that. Opened MMC and moved the certificates from Personal to Web Hosting but they still do not appear in List on IIS server.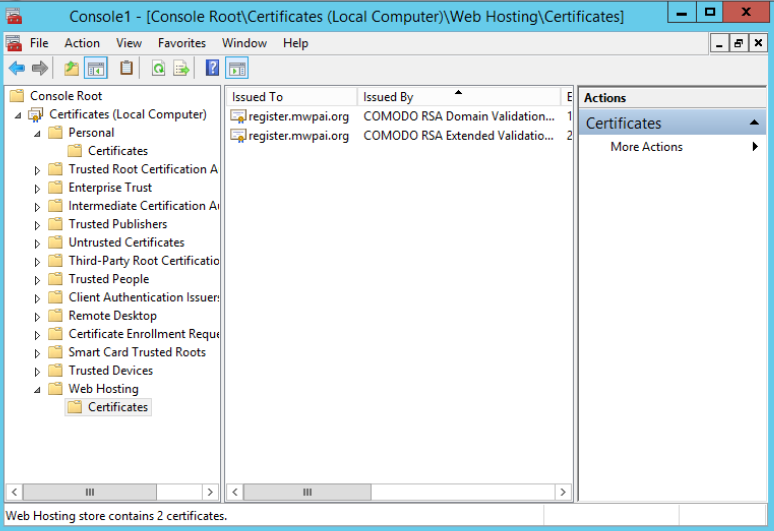 I have yet to find anything online that provides other alternatives or what I can do to fix this.