Help currently on site
Suddenly can't receive external emails. Can send ok and internal email is fine. Cell phones out in the filed cannot get email.
- 71 gb of space on drive c:
- Ran the remote connectivity analyzer and it had one error (see pic)
- Have one LSAsvr error in event logs - about no authentication protocol available. Seems to be ok at this point
- Ran exchange mail flow troubleshoot assistance: Mail acceptance test failed: service not available, closing transmission channel Server response 4.3.2 service not available....2nd message Server does not support secure connections.
- EX Mail submission service is running.
Need some advice...not sure where to look from here? Not sure what changed today.......Q: is the exchange stor included in the Drive C: total used space? if the Ex DB stor is over 71 GB's is that the issue?
Question: I have 71 GB of space on drive C:.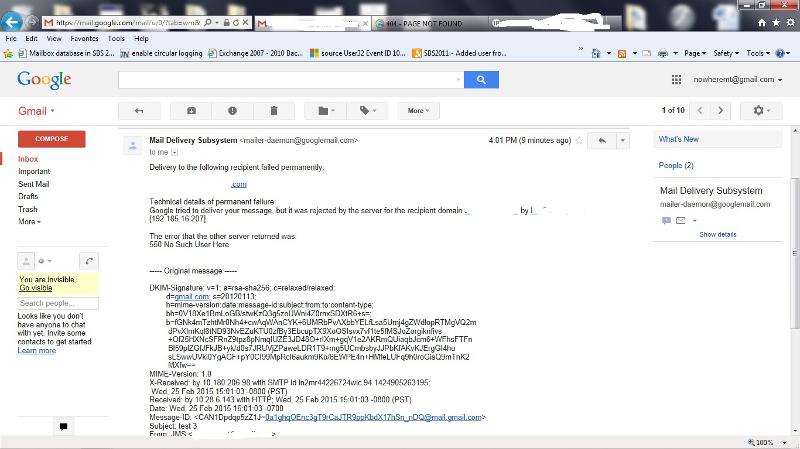 remote-connectivity-error.jpg