Get the following screen on startup of Outlook 2010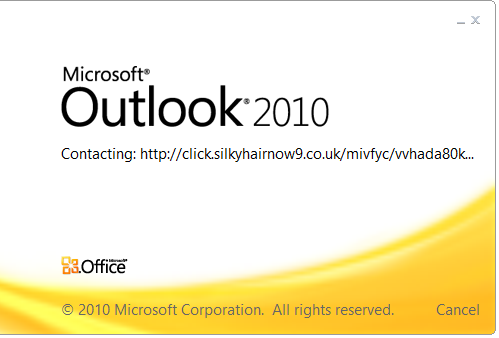 This causes a long delay in the actual startup of Outlook 2010, so long that I CANCEL this startup, because the the suspicious URL it's trying to connect to.
I CAN startup Outlook in Outlook SAFE MODE. In Outlook SAFE MODE (Not OS SAFE MODE), I see nothing strange in the COM-ADD INS.
Anyone seen this?