Hi,
I am following this simple NUnit example, but it give me an error when I run it. "A project with an Output Type of Class Library cannot be started directly."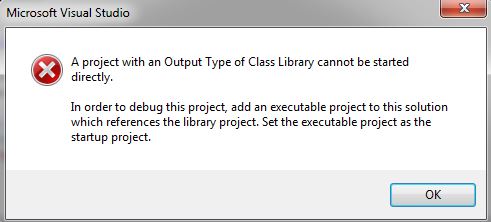 In the example, I created 2 projects(both are Class Library type) with a class on each project. The structure of the solution and project references look like this.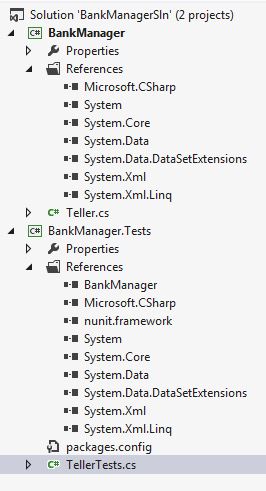 And this is the code I have for TellerTests.cs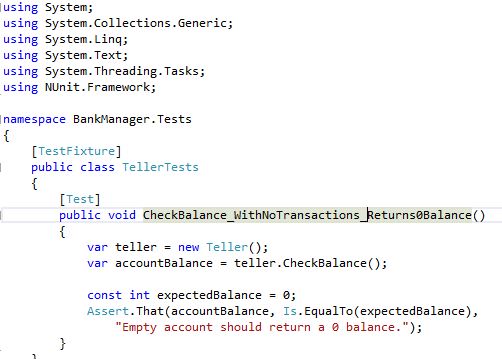 It seems that I need a normal class that has a Main method. But I am not sure, the author brought up this screen. I don't know how.

I am using Visual Studio 2012 Ultimate version.
Thanks