Hi Experts!
This is driving me mad and i cant find any help via Google.
We are replacing some of our old Linksys Routers accross our sites as we have upgraded our Internet sand the Linksys cant actually pipe that fast.
We have replaced with some Cisco RV042's and various others of the Small Business Range.
Most of the sites are fine as they have no incoming connectivity other than a VPN Link. The firewall simply is blocking everything. Some sites have kit on site so need various ports opening.
I have been trying to get the firewall to work on this routers and just cannot seem for some reason get it to work.
I setup a test bed, and still no joy. Attached is a screenshot of the firewall rules. It looks right to me but none of the specified ports will open. Its not an ISP issue as it works fine with the old Linksys Router back in place. I have also tried on different RV's and on differnt sites. Same issue. Ports just dont seem to open.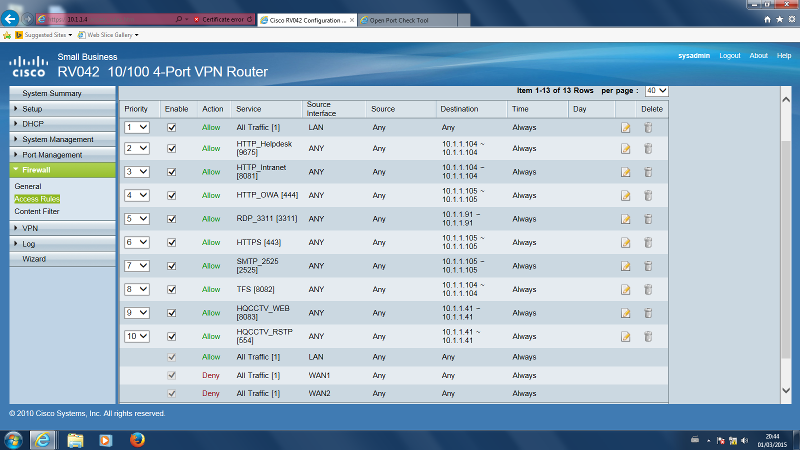 Anybody shed any light or point me in the right direction?
Cheers
TME