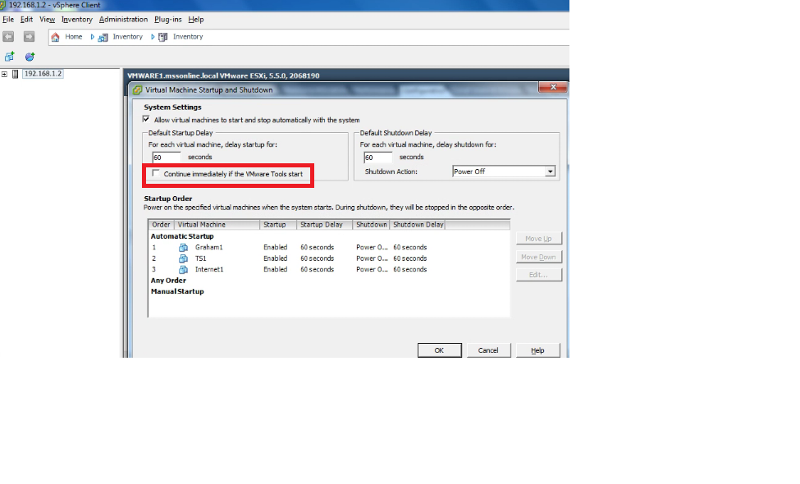 Hi,
There seems to be two ways of shutting down or restarting VMWare host:
(1) Go to the host console and press <F12> and initiate shutdown/restart.
(2) Open VSphere client and right click on the host (192.168.1.2, for example) and choose shutdown/restart.
(1) Is there a difference between two methods? Is one better than the other?
The reason for asking is that I use F12 method the host console, my SBS2011 prompts for the reason for last/previous shutdown when I log in. So it must not have been a orderly shutdown. As seen on the screenshot, I set up VMs in Automatic StartUp/Shutdown. I thought either way, these VMs will go thru orderly shutdown or restart.
(2) What is the purpose of the check box for "Continue immediately if the VMware Toos start"? What should I do?