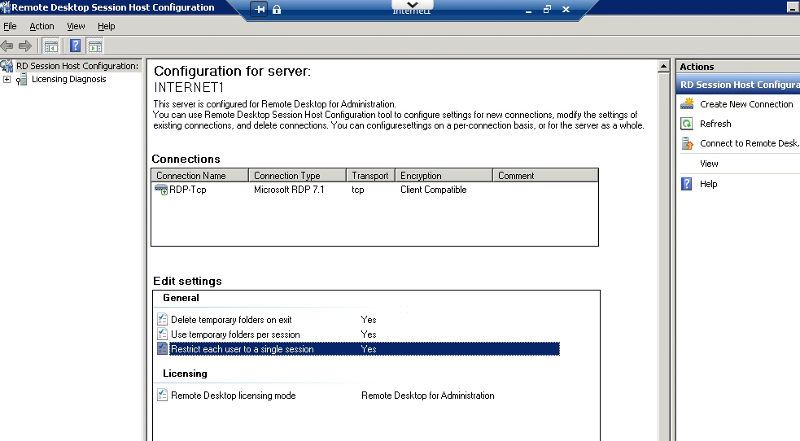 Hi,
I have TS1(W2008R2) set up as Terminal Server / Licensing Server with 20 User CAL (See screenshot 2).
On the same network, I have another W200R2 server called "Internet1" (see screenshot 1) and I like it to connect to TS1 Licensing server. But I do not see "Remote Desktop License Servers" option in RD Session Host Configuration.
3rd screenshot (from another TS on another network) shows two options: (1) Remote Desktop Licensing mode : Per User (2) Remote Desktop License Server : Specified.
How can I get these options show up on my INTERNET1 so that I can specify existing licensing server (TS1)?
Thanks.