Dear all,
after a 6 days holiday and I turn on my PC, the onedrive on my Windows 7 has problem, > 3xx files has problme on sync.
when opening it, see attached: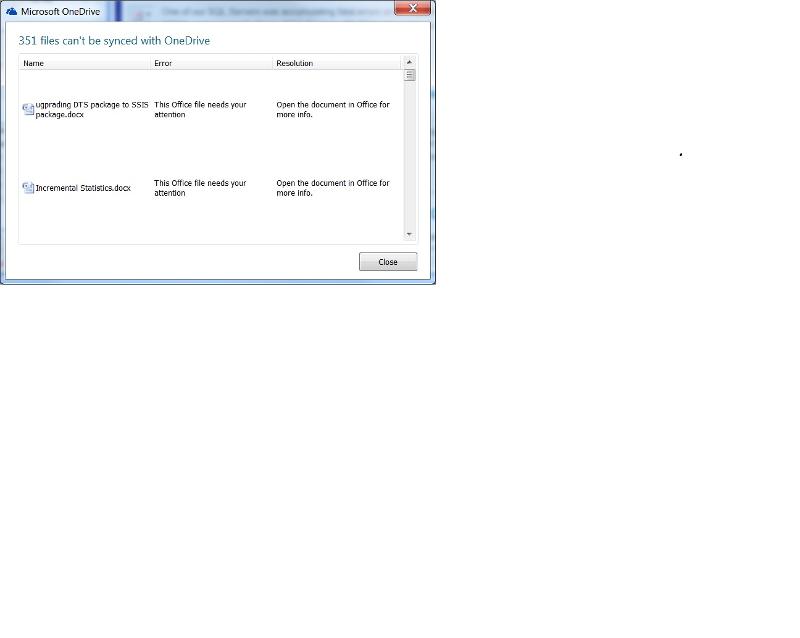 that mean I have to open the doc in word and see what is the reason it can't sync ! but it doesn't have any!
what I found out is, in the onedriver folder, I just search that file and then change the name, everything will works !!
but I don't want to do it for the next 3xx files, anything I can do to fix it without killing all the content in my onedrive content in my other PC which also see/use this onedrive?