Hi all,
I have SQL Server 2008 Express with Management Studio installed on my machine running a Microsoft BCM database.
I'd like to do automatic backups every day to a local drive.
From searching around in EE, it appears i need to have SQL Server Agent running to do this. When i try to enable this service, i get the following error: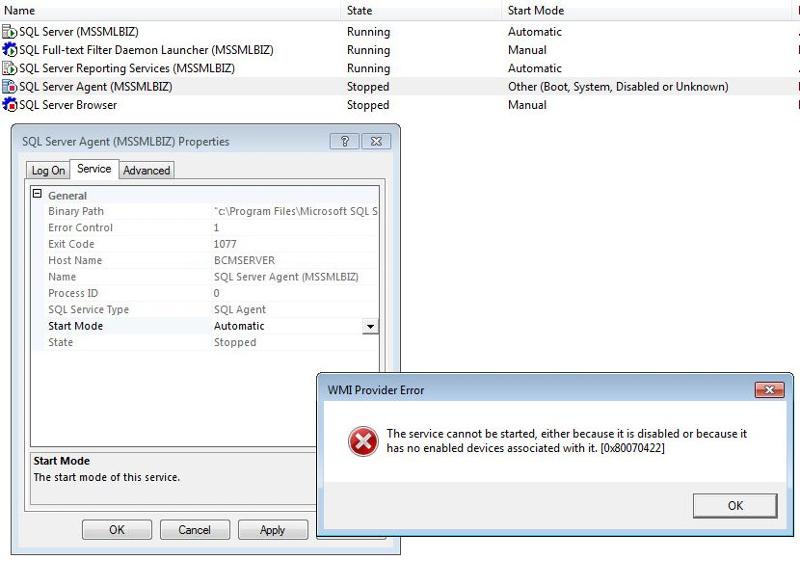 When i try to start this service in Task Manager, i get "The operation could not be completed. Access is denied."
What am i doing wrong? Thanks in advance.