With the attached file, running macro "generatetabs" will search the each of the first seven tabs (1.1-1.7) for an instance of a text value found on tab "Clients," and group the resulting records in a single tab with the same name as the text value from Clients. The second part of this challenge is to take the Data1 value from the resulting data, search each of the first seven tabs (1.1-1.7) and average all columns of data with matching Data1 values. For instance, if we look at client CO1, it has a Data1 value of PA. A search of tab 1.1 returns the 17 records with the same Data1 value and an 18th record with totals of all numeric values. An average of the non-total records needs to be generated: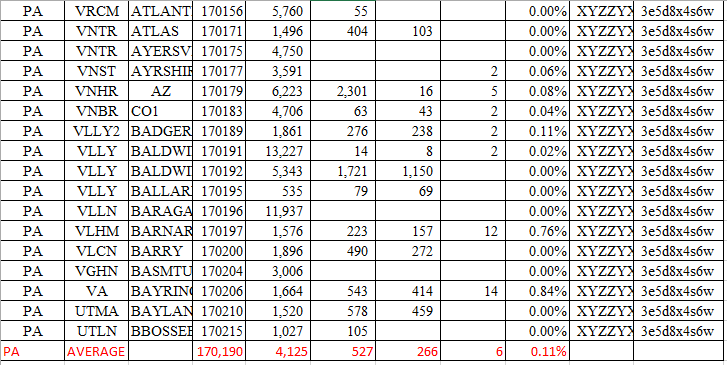 And a table created in the tab for CO1 with the average values from each of the tabs:

Any ideas on how best to do this?
sample.xlsm