I have a wireless network with multiple APs controlled by my firewall.
I've setup a radius server and the firewall authenticates back to the radius server for the wifi network.
All of a sudden, it just stopped working. So far, every laptop I tried to connect fails. I get the error message say "windows was unable to connect to the OFFICEAP" OFFICEAP is my SSID.
I have attached 2 screenshots.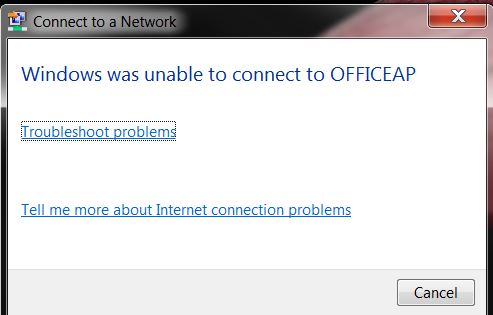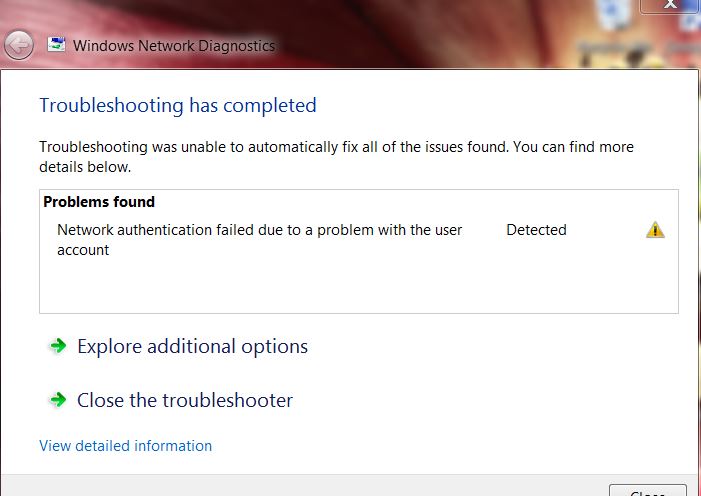 Here's what I've done so far:
1. I've restarted the following services on my DC, where the radius server is on.
network policy server service
IKE and AuthIP IP sec keying modules service
AD certificate services service
2. On the clients, I've ran the following commands:
netsh winsock reset
disabled and enabled NIC
removed the saved network
3. I've restarted one of the APs
4. I've tested 4 different laptops, with win xp and wind 7, and they all don't work.
Any idea's what I can try next?