Hi all,
I've implemented folder redirection in SBS 2011 Essentials by installing the Windows 7 Pro Pack.
When I try to peruse the contents of the User folder redirections as the Admin from the Server , I get the following error: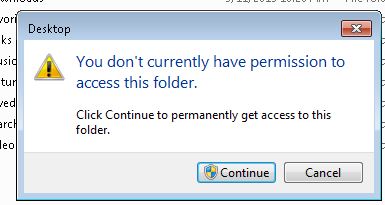 Shouldn't the Server Admin have auto access to all the user folders and files?
Thanks in advance.