Hi Guys,
I'm getting the following error when running diagnostics on my DNS server: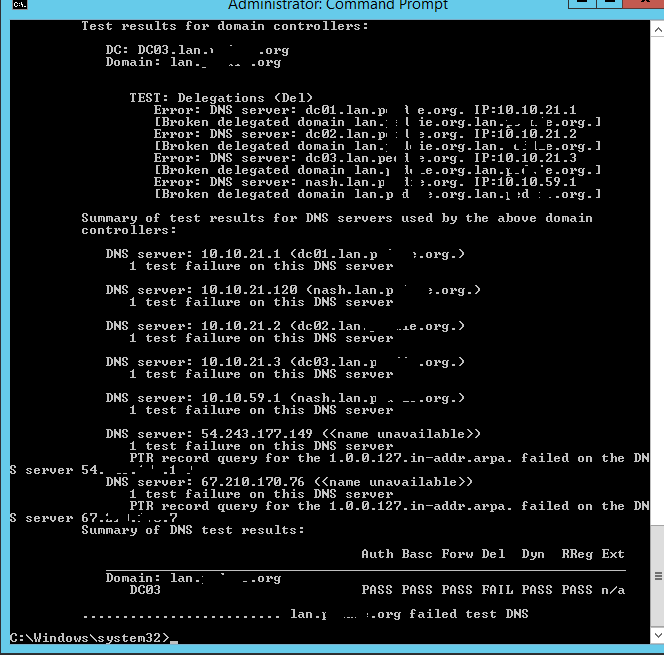 We have three 2012 DCs and one 2008 DC.
Everything seems to be running fine with dns. The _msdcs is not greyed out. I've checked for old DC records and deleted them. Has anyone dealt with this issue before and have any troubleshooting steps I can follow?
Thanks!
IV