I have a Windows 2008 server that I have Windows 2008 R2 on. (Its also a Xenapp6.5) server. I am using a third party software that calls Outlook 2010 to send an email. Here is my problem. If I select Never warn me of suspicious activity, the email is created and all is well.
If I select prompt me, the users get a prompt just like they are supposed to. The problem I am having is I created a GPO and applied to the users container to automatically approve these notifications. The third party software is looking for that setting in Outlook to be checked. When I log in as a regular user this is what I see: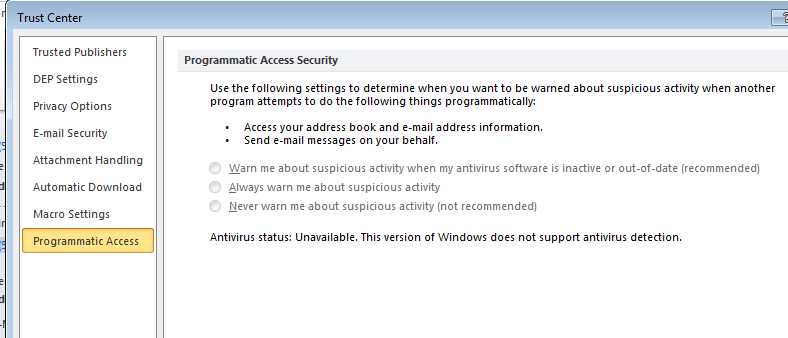 I need to have the 3rd radio button selected for everyone. I have used the Outlook 2010 adm templates, I have set it in the registry and I still can't get that setting to be there. I really need some help here!