Head out to springhillmemorialday.com.
You should see a webpage that has an American flag and some other things. This is what I see: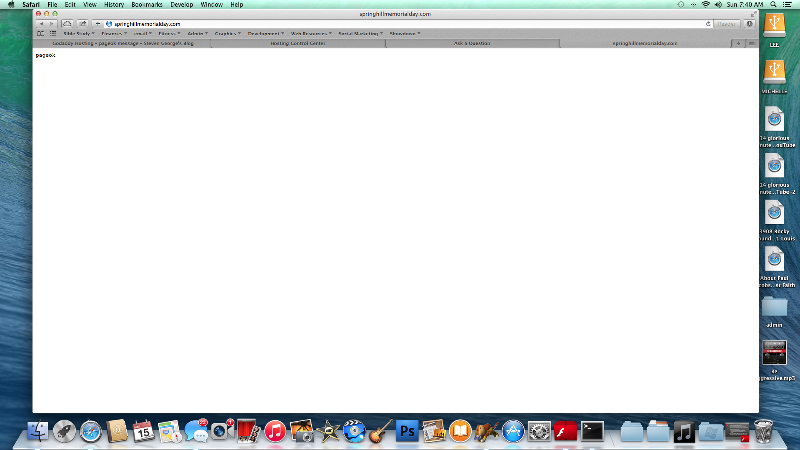 Here's the source code for that page:
<!-- pageok -->
<!-- managed by puppet -->
<html>
<pre>pageok</pre>
</html>
After google-ing, I found a couple of articles that talk about Godaddy's system not resolving your IP address correctly, but that's not the issue.
I also found articles that talked about how you need to clear your cache on your browser, your computer and your router. I've done that and I'm still seeing "pageok."
On my phone, when I'm running 4G as opposed to defaulting to my home network, I see the same page. I've got users out in town who are seeing this page. I don't know what to do and I'm hoping that the Experts Exchange brain trust can help me out with this. Never seen it.
What do you think?