Hello expert,
I am having an issue with my tape drive.
We have a tsm server 7.0 (windows 2008 entreprise) which is attached to a scsi tape library (overland neo 200).
.
A few days ago, we had to shut down the server and the tape drive for a maintenance operation (I have also disconnected the scsi cable for a few minutes and then reconnect it).
Since the reboot, tsm doesnt' recognize the tape library.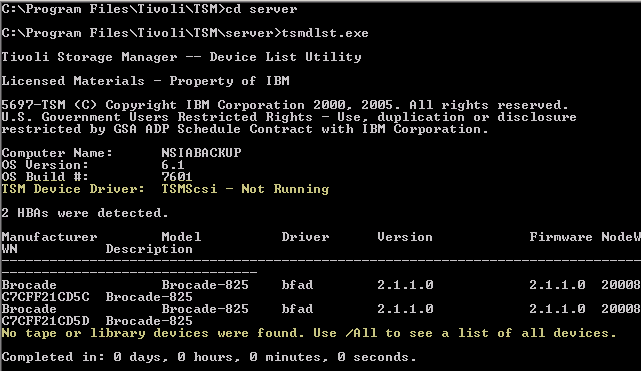 So, I have reinstalled the drivers from the neo overland storage, I have also installed IBM Tape Diagnotic tool (itdt), but the server still cannot scan the tape library.
I have rebooted the server a couple of time and I also double check the scsi cable, it seems ok. What can I do?