We have several small business 2011 to look after, and notice that on several of them we get repeated warnings in the application event log, as follows :-
Volume Shadow Copy Service error: Failed resolving account spsearch with status 1376. Check connection to domain controller and VssAccessControl registry key.
Error-specific details:
Error: NetLocalGroupGetMemebers(s
psearch), 0x80070560, The specified local group does not exist.
Here is a typical screen shot :-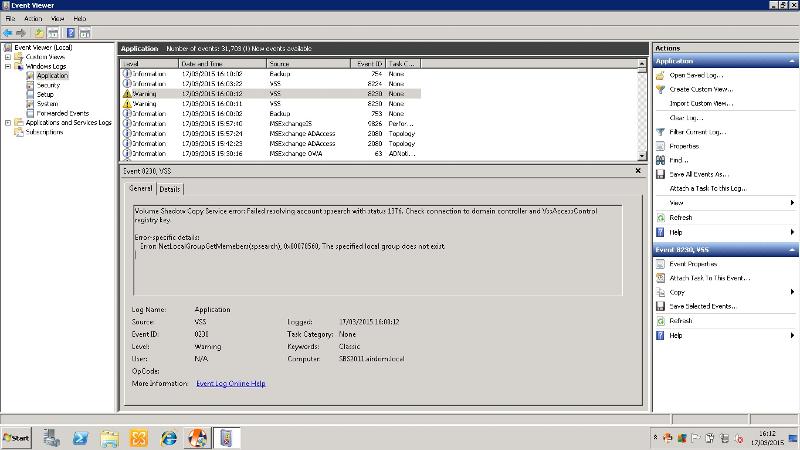 As I said, this is happening in several locations, and I would like to get to the bottom of it. It seems to be well documented, so it is frustrating that several of our sites display this behaviour.
I have followed a document which tells me to modify the registry by adding additional permissions etc, but this does not seem to make any difference.
Can anyone assist in getting to the bottom of this rather frustrating issue. It does not seem to affect anything, but I cannot be certain of this.
Any ideas??