Hi all,
I'm setting up a Windows Server 2012 home lab in VMWare Workstation 10. I'd like to set the network settings at 10.1.1.1 for the Windows 2012 Serve IP address, and have it act as DHCP and DNS server. My physical home network uses an Asus router at 192.168.1.1 that acts as DHCP and DNS server.
So I've created the VM LAN Segment below: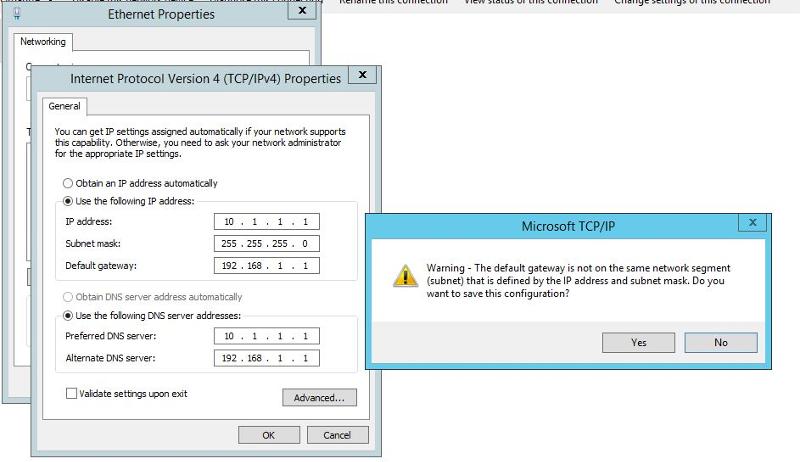 Are these settings correct? Will the virtual workstations be able to access the internet despite the segment being in the 10.1.1.xxx range while the physical Asus router uses 192.168.1.xxx?
Thanks in advance.