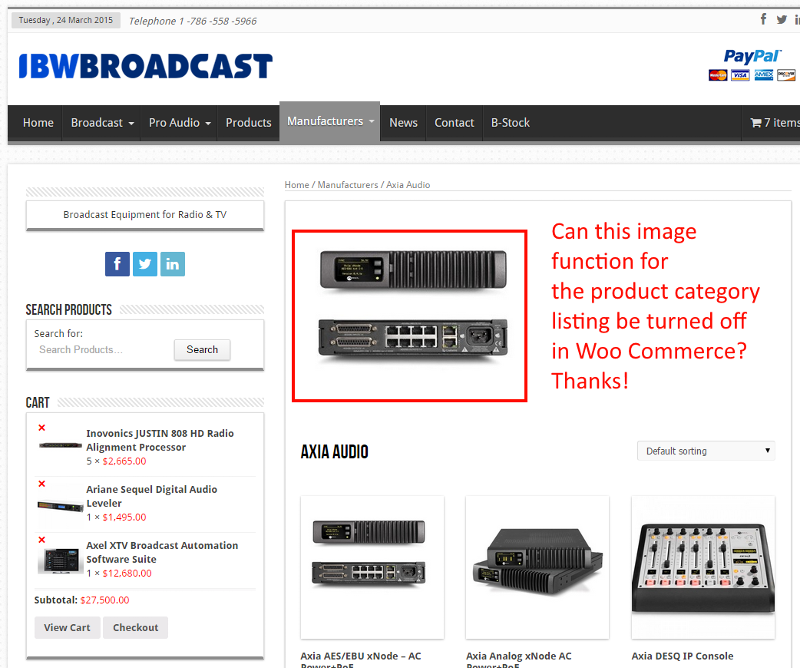 My team doesn't like how this image shows up when listing out the products in a product category listing.
Is there a switch in Woo Commerce in Wordpress to turn this thing off?
Or I need to go into the code to somehow take it out?
What I checked:
I checked both WooCommerce and Products section on the admin menu, and I can't find the place where that setting would be. I would imagine it being under WooCommerce > Settings > General or Products. Nope!
Thanks!