I have been searching for a clue to this problem most of the day. I am trying to use jquery auto complete in a mvc-5 project. I am getting an error that says "Uncaught TypeError: undefined is not a function".
I have been working on the premise that I must have some kind of file version conflict as most of the posts I have googled have suggested on this kind of error. I tried linking directly to jquery.com and still the same problem.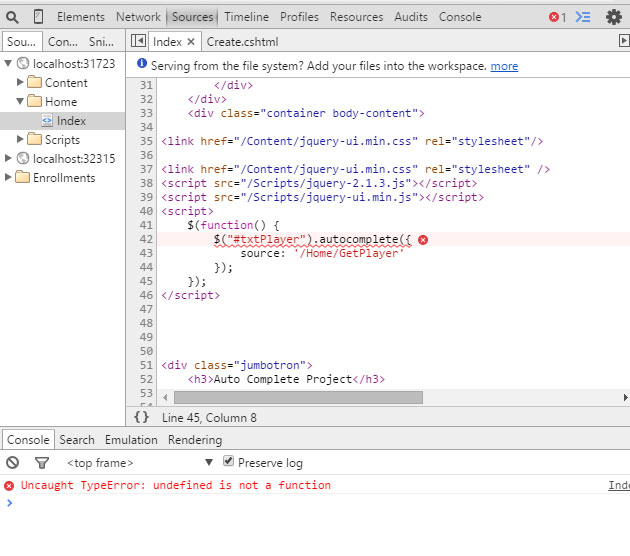 So I decided to try just doing a simple html page with a hard coded data source and voila!!! autocomplete works as expected.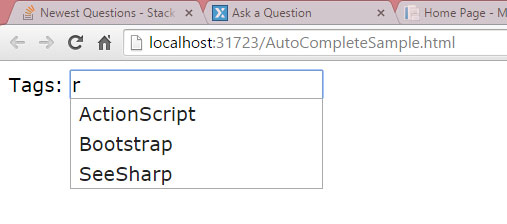 Another thing I can't seem to find any information on is the selector in the autocomplete function gets grayed out on the index.cshtml page. Hovering over it, the tool tip says "Can't find usage of id". I think this may be at the root of the undefined problem, but I can't see or find what to do about it.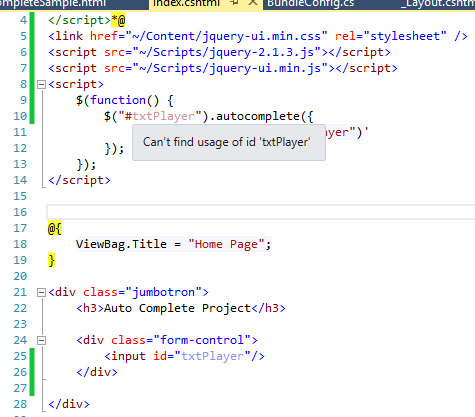 I don't have any issues on the html page.
Has anyone seen this kind of thing before or have any suggestions for trouble shooting or fixing?
Thanks