I am in the preliminary stages of moving mailboxes from my old 2003 server to my 2010 server.
I have moved 6 mailboxes successfully, but I just cam across a couple of mailboxes that return this message.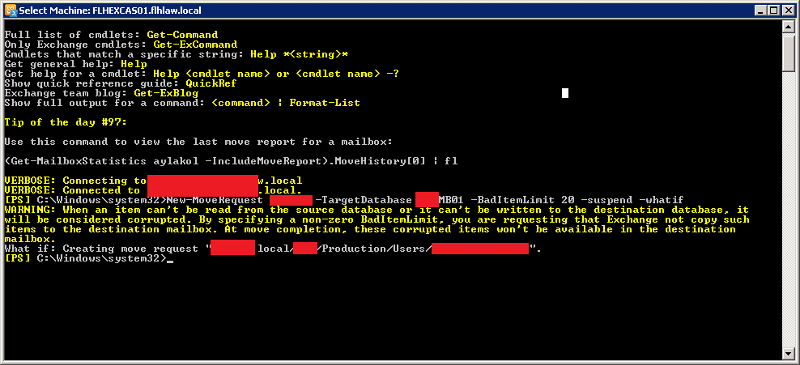 I found something on Microsoft discussion board about giving the Exchange 2010 Server full rights using ESM.
This did not work. I am logged on as the Domain Administrator account. I am wondering if I need to create a New account to manage the old and new server?