I recently had to replace my cable modem and firewall device and, as a result, changes were required to reestablish my local network connectivity.  With that behind me, RemoteApp applications which had been working correctly for months, are no longer working.  The .rdp file appears to start the process as always: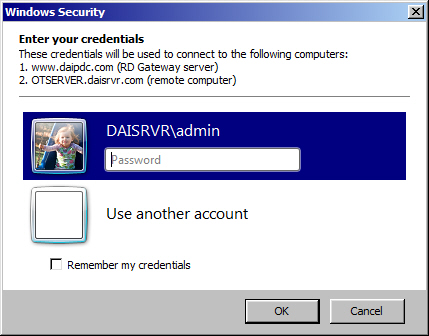 I have valid certificates, and even "re-keyed" them after my local network changes, for my Remote Gateway: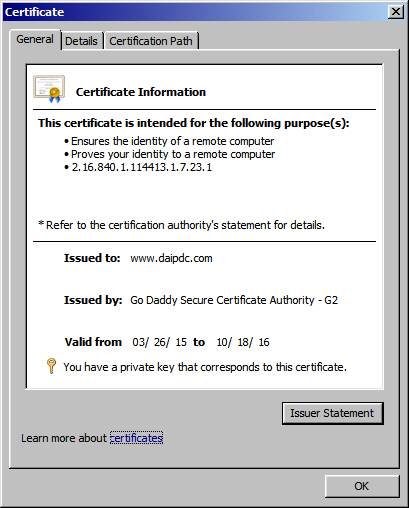 and my Remote Host Session: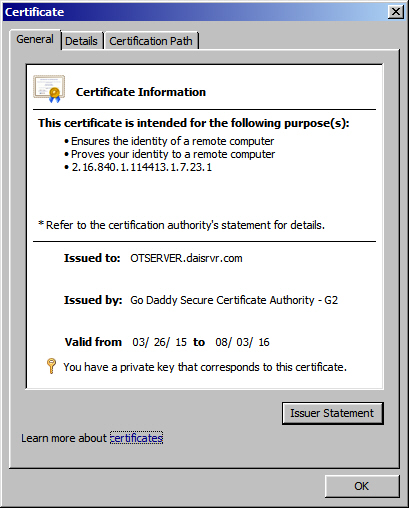 My problem is that after entering my credentials, the following Remote Gateway error is displayed:

When I view the certificate, the following "bogus" certificate is displayed: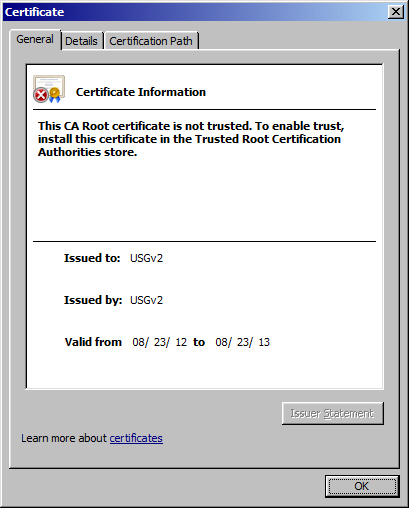 I have no idea why or where this certificate is even coming from.  As always, any help would be greatly appreciated!