Dear Experts:
A macro should change the formatting for some custom named charts on the active Worksheet as follows:
Data Series that start in 2015 should have a different fill (RGB 230, 185, 184)
All of these charts are bar charts with just one data series
Not all of the charts of the active worksheet have to be formatted this way, but charts with the name 'MyChart_1', 'MyBizChart' and 'ProChart' (and other ones the names of which I will be able to enter into the provided macro code)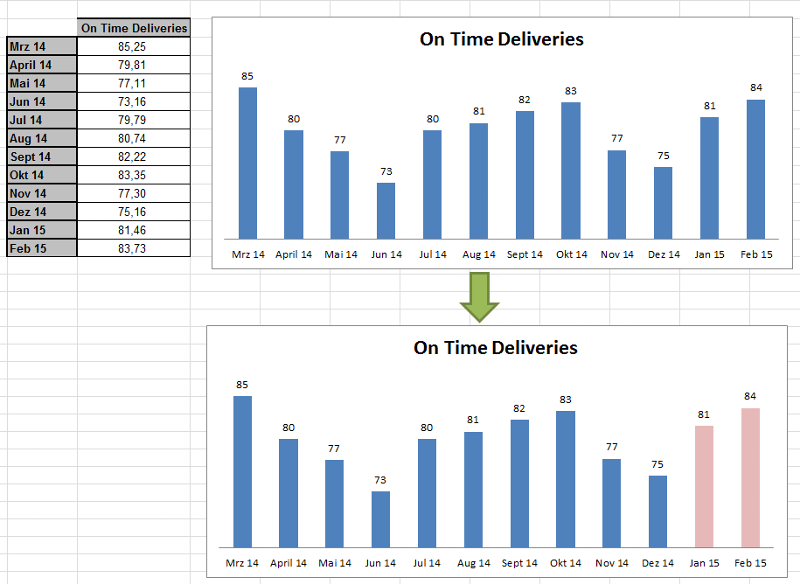 Help is much appreciated. Thank you very much in advance.
I have attached a sample file for your convenience.
Regards, Andreas
Conditionally-format-data-series.xls