In the attached sample file I employ the array frequency formula.
The 'data array' is a column with thousands of sorted dates (format dd.mm.yyyy) which can occur multiple times
Everything works fine, but as a matter of fact I have to hard code the 'data_array argument' but I would like to tweak the formula so that the 'data array' automatically detects the numbers that fall within the different months.
Example: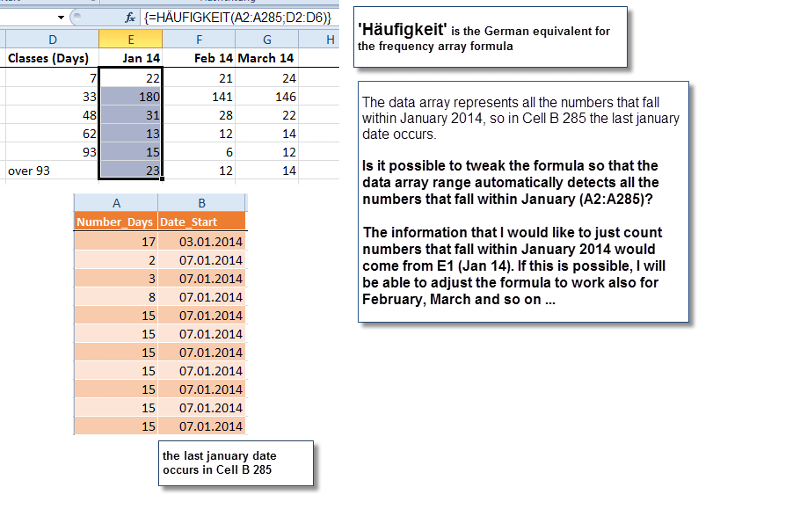 I have also attached the sample file with all the necessary data.
Help is much appreciated. Thank you very much in advance.
Regards, Andreas
Frequency-EE.xlsx