I would like to take two worksheets (tabs) and create a new third tab.
The code would create the 3rd tab by matching on the common values in the column named "
PrimarySmtpAddress
".
I have attached a sample file. I saved it as an .xlsx but it can be renamed as a .csv obviously.
Note: the SamAccountName is typically a number at this company but it can also be alphanumeric.
The sample is only 20 rows of data however both tabs will actually have just under 400,000 rows of data when I use the code against it.
I have attached several screenshots and a sample file.
Thank you for your time in advance!
K.B.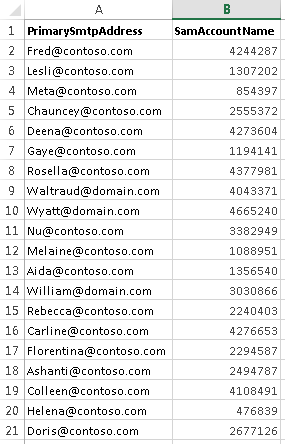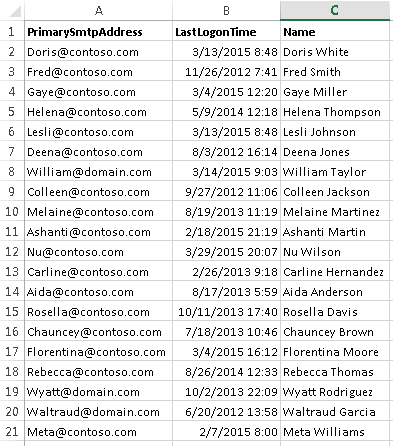 EE-Sample-Combine-2Tabs-by-Common-Column