Hello Experts,
I want to install the patches on my ESX4.0 hosts those have not been undated since ESX 4.0 update 4. I have created the baseline called it "ESX 4.0 build 1682696" and added all the required patches to it. There are patched in the list those are coming as conflicts. Please see attachment for complete detail.
Can you please let me know if these conflicts can be safely ignored and the patches can be installed? OR they can affect my ESX hosts in anyway? Also, if they break anything then what is the procedure to uninstall them?
Please help me with your knowledge on ESX 4.0. I have limitations so please don't suggest upgrade to ESX5 or ESX6.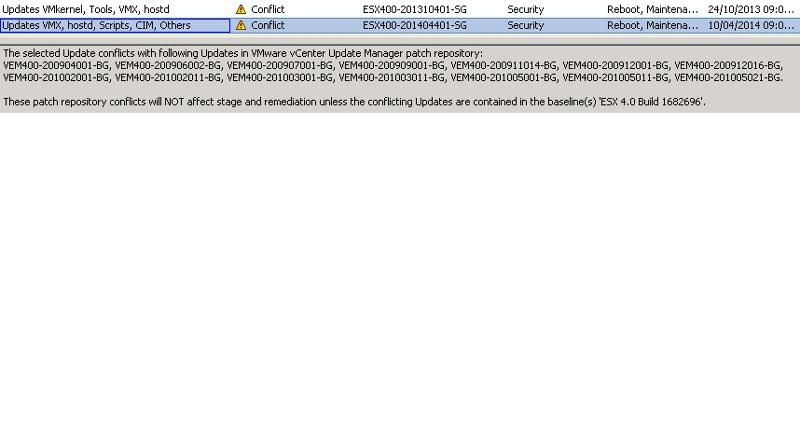 Many Thanks,