Hi all,
I'm experimenting with a basic VPN. Here are some specifics:
Office side:
- Office router is an Asus A66U that has VPN built-in. I understand that this is probably not the best or safest long-term solution.
- Router address is 192.168.1.1, and it's acting as the DHCP server.
- In the VPN setup, it's suggesting that the Client IP address pool be 192.168.
10
.1. (note the "10", and not "1"). Here is snapshot: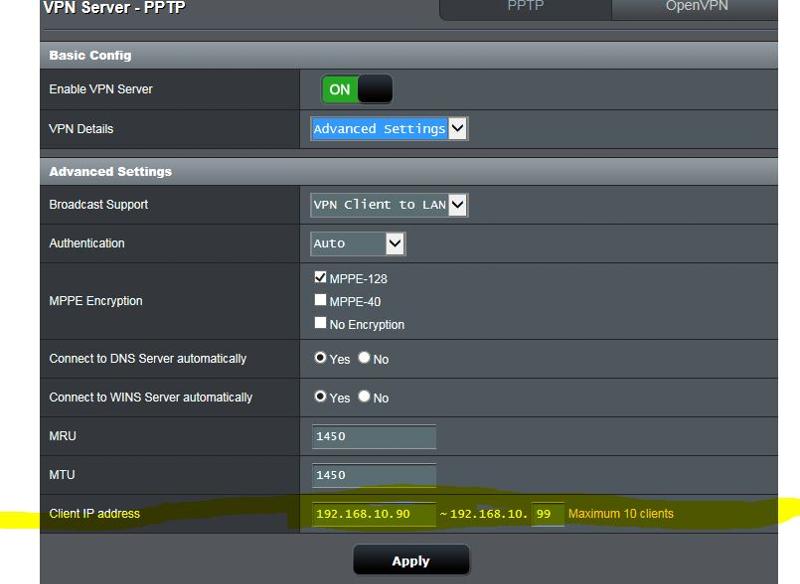 I'm using the Windows 7 built-in VPN client to connect, and it seems to be working. But I guess my first question is, why is it suggesting a pool in the 192.168.
10
.xxx range, and not 192.168.
1
.xxx range like the rest of the computers in the office pool? Shouldn't the VPN client range also be in the 192.168.
1
.xxx range?