The attached spreadsheet produces a pivot table that looks like this.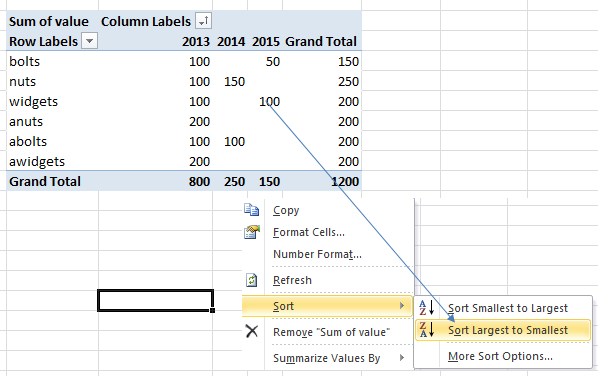 I want to sort it so that items with largest 2015 sales are first.
When a part has no sales in 2015, I want the sort to be based on 2014 sales.
I know I can simply copy the pivot table values to another location, but I wonder if there is a way to do it directly inside the pivot table.
ee-pivot-actual.xlsm