Hi All,
A new Active Directory site has recently been added to our domain as we now have a 3rd office.
For the purposes of this post ill number them as follows:
Site 1 – Data Centre
Site 2 – Head Office
Site 3 – Secondary Office
Site 3 has a 'Site link' to Site 1, replication is working and there aren't any other know issues to date.
The problem is Site 3 doesn't have a 'location' In AD. For example when you search for printers by location the new site is not visible.
Example: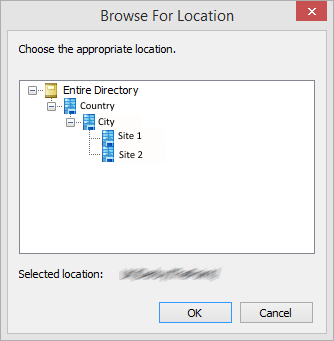 Thanks.