I'm setting up a test site and need to create a form. Now I have done some reading up and saw the InfoPath, MS Access and Excel can be used to edit or create custom forms. I am however not sure if what I am to do is possible...
Here's what I want to achieve:
Our HR department normally sends me a PDF document if a new staff member joins the company. The PDF contains the person's name, last name, department, which branch, contact info and some other info.
I want to replace this PDF, I would like to have a place on the Team Site where HR personal can go, click on 'New Staff Notification' and is presented with a screen that requires some data entry, once all required info is entered the HR person should be able to click on 'Submit' and a notification should be mailed to all relevant IT, Logistical and Department Managers.
The attached image is a template of what is currently being used: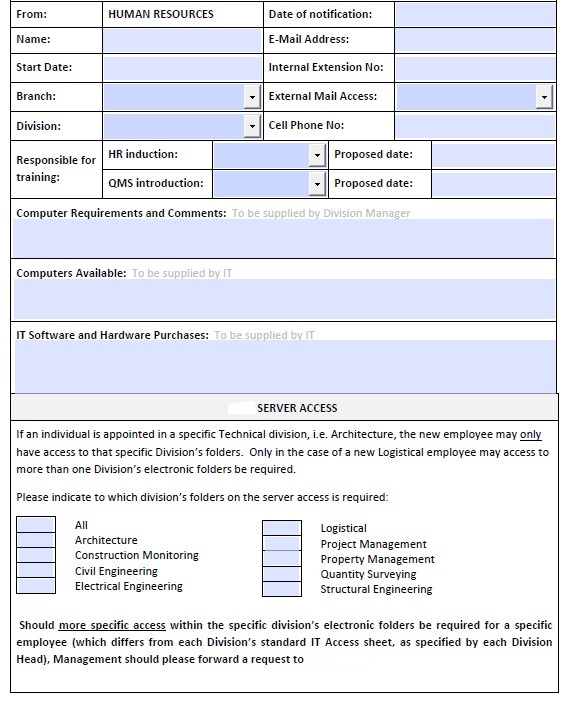 As you can see the blue sections on the page are the locations that can have data entered into, the file is then saved and sent to the relevant people.
I basically want to take that form and have it as part of the Team Site.
Is this possible?
How big a task is it to do?